With our Smart Home System, you can have stress free control over your unit by remotely accessing different home appliances through a simple mobile app.

Imagine being able to switch your air conditioner to make your unit cool when you get home, or turn your lights and TV off via the Smart Home App when you're rushing out.  This is the type of convenience and functionality our simple, automated and mobile Smart Home System can provide.

CONTROL YOUR HOME
Control and monitor your home from anywhere in the world. All you need is an Internet connection and you're good to go

RECEIVE NOTIFICATIONS
Get real-time notifications on your smartphone and tablet and easily monitor your home even when you're miles away.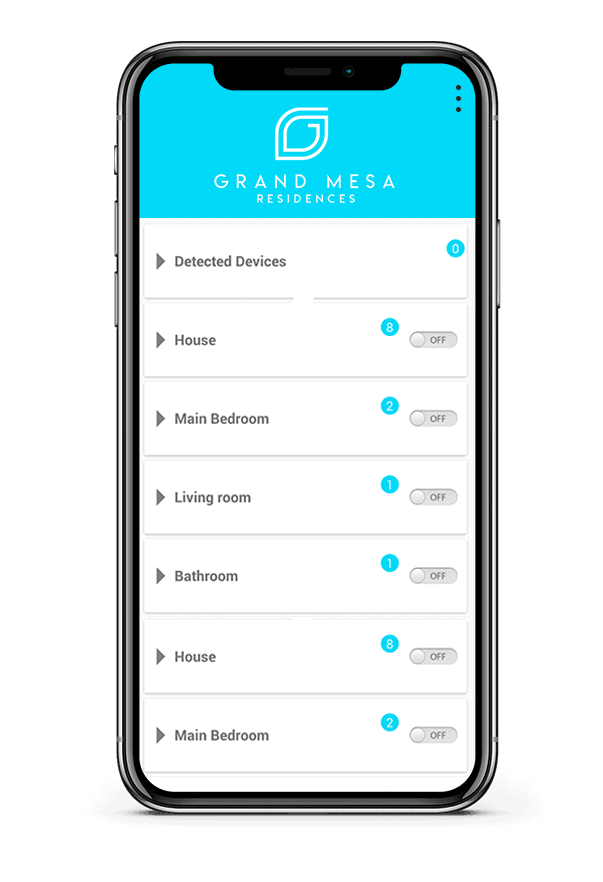 MONITOR VIA CAMERA
Get a 360-degree view of your home for added security.

UNLIMITED POSSIBILITIES
Explore the app and experience GMR App user-friendly design and flexibility.

GROUP DEVICES
Combine your smart devices based on their functions and make your app interface more organized.

CUSTOMIZE SCENES
Create different scenes based on your lifestyle and preferences